Lover of magical girls and singing robots

.:Welcome to the Kasane Teto Fanclub:.

A club dedicated to everyone's favorite twin-drilled chimera girl!
kasaneteto.jp/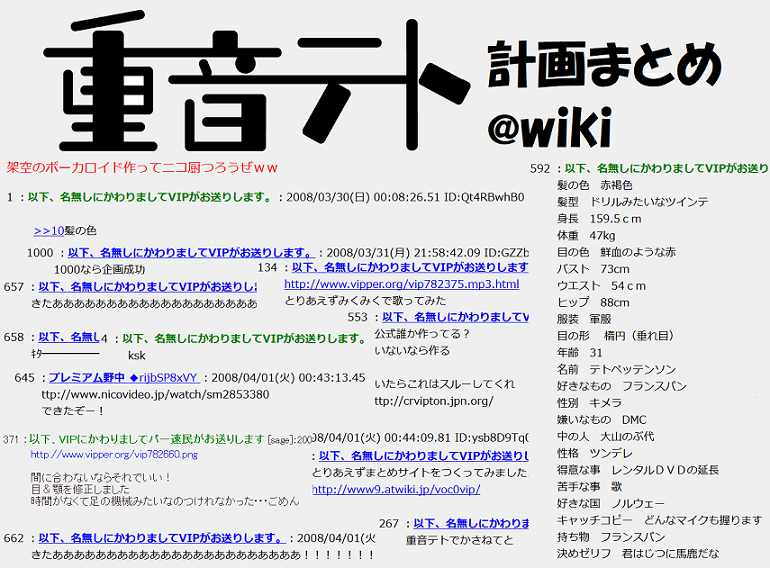 架空のボーカロイド作ってニコ厨つろうぜww の まとめ 概要 2008年3月30日、2chのvip板に一つの釣りスレが立てられた・・・ 「架空のボーカロイド作ってニコ厨つろうぜww」 そこから誕生した...
Teto is a troll/fake Vocaloid created by VIP2ch as an April Fool's joke; she was not originally planned to have a voicebank, but was well-received that she was given one. She's a bilingual UTAU with English and multiple Japanese voicebanks. Her voicebanks include a neutral toned voicebank, a shout voicebank (known as "sakebi"), a growl voicebank (known as rikimi), a whisper voicebank (known as sasayaki), and an experimental voicebank that combines her neutral/default voicebank and her whisper voicebank.
Featured cover:
Featured original:
Featured fanart:
Notable Originals:
x Please make sure to follow the rules of the Vocaverse forums
x Please see the "how to join" section for how to join.
x Self promotion is allowed and strongly encouraged! Just please avoid spamming.
x Please avoid linking unauthorized reprints (videos reprinted with permission of the original uploader are ok!)
To join, mention that you'd like to join and please do one or more of the following:
x Say something you like about her/why you like her
x Share a song that uses her (covers are fine, too!)
x Share fan art of her
x Post fanfiction or any other type of fan work of her
Kazumi (founder and head of fanclub)
PearlStarlight5
Last edited: