STATUS:
CLOSED
~TOS HERE~
*By purchasing any artwork from me, you automatically agree to these terms linked above.*
Breaking these terms could result in your commission not being finished or being black-listed from future commissions.
hi everyone, decided i should spread my commissions around as I am very much looking for work!
I can draw all sorts of things- from human characters to animals. Keep an eye on my website for any possible changes, but I will update this thread as much as I can. just know, theres a chance prices could change before I update them here.
To commission me, please fill out the google form linked on this page!
Watch the page status to know if i am open or not!
i can answer questions here but will formally take commissions through those contacts.
Check my site for more examples
.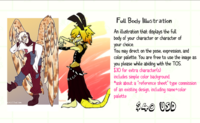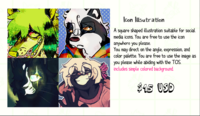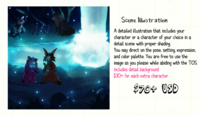 edit 5/12/2021 - updated images
​
Last edited: