Likes Engloids way too much
Hello,
This is a place to post about what UTAU(s) you like! Feel free to post examples of their voice and say why you like them if you want!
My favorite has been Soboroppoino since 2017! He's a really obscure UTAU who only has a few uses on niconico, but he's so special to me...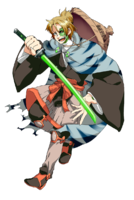 He has one of my favorite voice types, and a huge range. I really do need to use him more!