-
Here is her new design:
-
Voicemith has also stated that overseas users are allowed to contribute.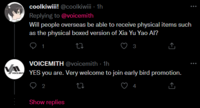 She was an utau released around 2014. Samples of her voice are here:
Crowdfunding Website + More Info
EDIT: They actually did not specify which engine she will be on. I simply assumed SynthV. Title edited to omit the engine.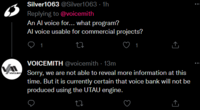 Last edited: