UPDATE: thanks to those who gave me some insights!! not sure if anyone's even watching this anymore lol but I did indeed take some tips!! I replaced the unfinished track with the NOW finished track on soundcloud. so, if anyone's got time to listen and give input (on my EQing specifically, how does it sound?) I'd love to read it! life's been crazy busy lately, so there's my excuse for taking forever.
New track:
-old post-
I'll get straight to the point; any good EQers out there that can give me some pointers on how i EQ'ed Merry Kohaku in here??!
song: Mahou (魔法) || Vocal: Merry Kohaku (voicebanks: meteor, daikagura & toroflux)
the first part i'm not too stressed about, it's 0:27 and on that I feel needs some touching up. my struggle is that I wanted to keep the breathy notes clear and not be drowned out by the bgm... BUT at the same time not have her louder more fuller notes totally blare and overpower the bgm. I can't seem find a good balance (or even know how to. my usual go-to attack stratagy when EQing is to play around with the frequencies until it sounds good, so now you can see why I really need to educate myself. <3)
I've been using FL studio to mix & EQ, and attacted some screenshots of the loud part to show you where i'm at if it'll help!!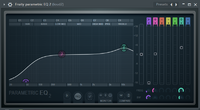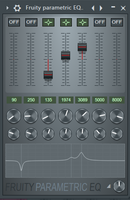 Last edited: