Since he's using Vocaloid technology, I think this little lad deserves a thread:
Charlie is a little robot who uses automatic composition technology to communicate by singing. The appliance released Spring 2021.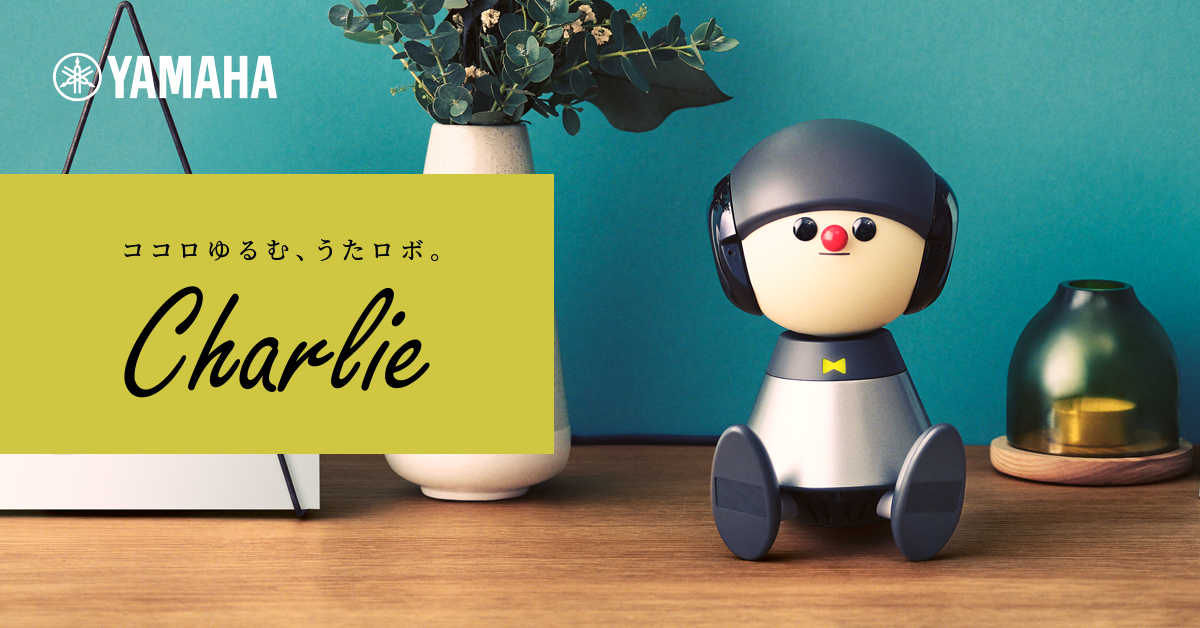 ココロゆるむ、うたロボ。Charlie(チャーリー)のオフィシャルサイト。話しかけると、メロディーに乗せて歌って話してくれる"ペット以上、恋人未満"のコミュニケーションロボット。

charlie.yamaha.com
Thanks uncreepy for translating this information!
Charlie's pronoun is "boku". (Cute, young-sounding way to say "I" usually used by boys and men.)

It looks like he has a tail. I can't tell if he has a hat on, or if it's ear phones + a bowl hair cut or a hat.

(This is the Instagram link:

Login • Instagram

)

Life is hard sometimes, so vent at Charlie to cheer up, he will sing to cheer you up. He is a dreamer, he is innocent yet somehow has a foul mouth, and he loves jokes.

They are hiring people living in Japan to try out the Charlie prototype and post about it on social media. You have to give it back after the trial period ends and you will get a free Charlie later.

The more you talk to Charlie, the more he can sing. He can tell you the weather and your horoscope and also chat with you. Charlie can dance. (Watch out, Miku.)

There will be more added to his

feature list

in the future.
Last edited: